Purple Pop Princess Weaving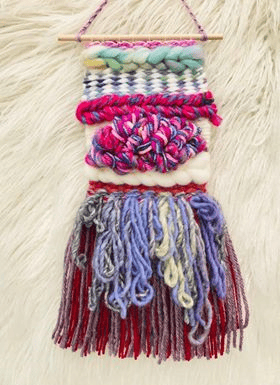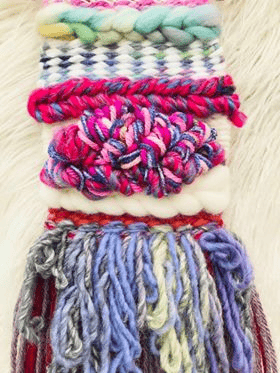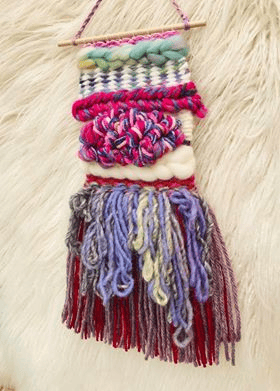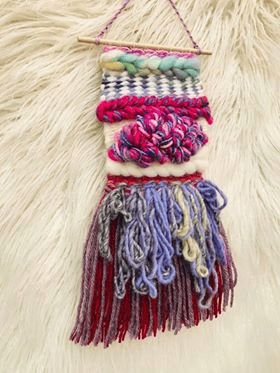 This Purple Pop Weaving has attitude. She maybe small but offers loads of interesting weaving techniques which make this pop. The colours are purples and reds with a variety of pinks, cream colours and a hint of green. The yarn used in this weaving is all wool.
Measurements: 33cm long and the widest section is 17cm.