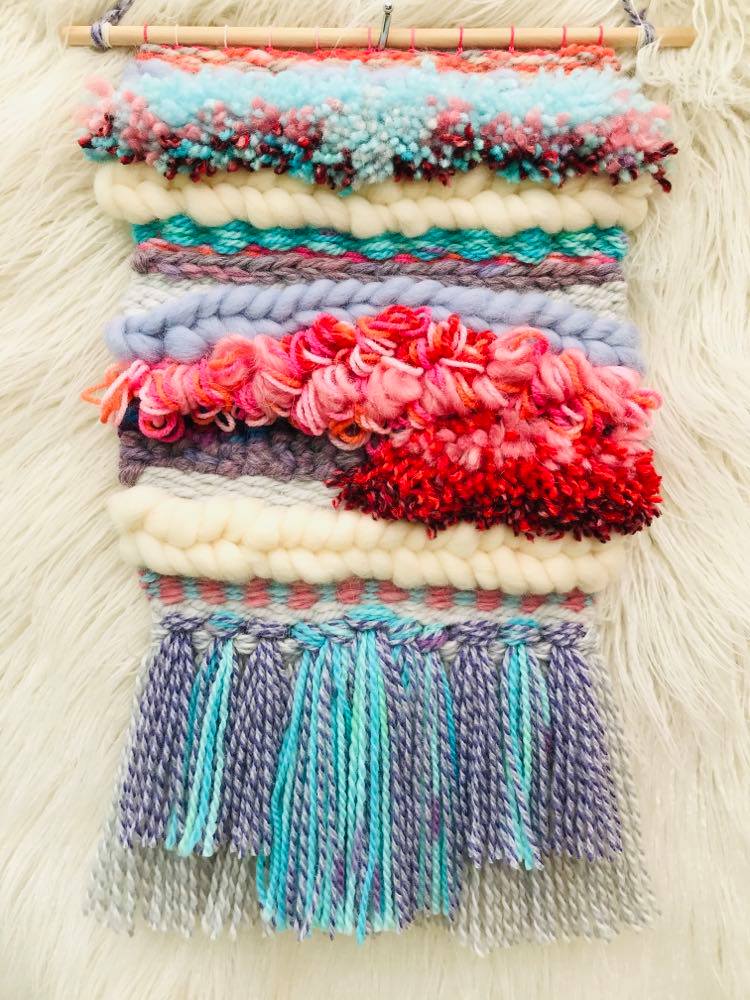 Pink and Blue Horizon Weaving
This Pink and Blue Horizon Weaving reminds me of some of the colourful sunsets that you can get at the end of the day. This weaving is full of different textures and there are some great areas of volume. The yarns and fibres used in this Weaving are wool and wool/acrylic mixed yarns. The colours are greys, purple, blues, cream and pops of pinks and reds.
Measurements: 46cm long and the widest section is 28cm.