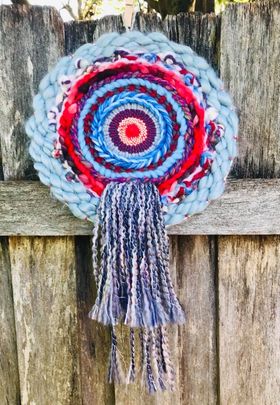 Dive into the Blue Circular Weaving
A beautiful Circular Weaving woven on a metal circular Loom. The yarns featured in this weaving are Wool, Alpaca and wool/acrylic blends. Yarns of different thicknesses and textures have been used to create a kaleidoscope of colourful blues, reds, grey and cream colours.
Measurements: 26cm in diameter and the fringe is 25cm long.