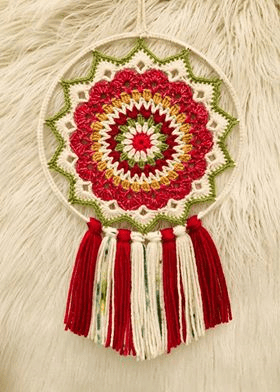 Willow the Dream Catcher
Willow the Dream Catcher is made of hand dyed wool which has been delicately crocheted to create a beautiful Dream Catcher. The colours are reds, green, mustard yellow and white which has flecks of green in it in the fringe.
Measurements: The Hoop is 26cm in diameter and the longest fringe is 18cm long.