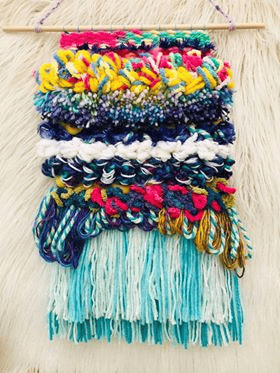 Rainbow Dance Weaving
This Weaving appears to be dancing with colours. Made with a mix of wool and acrylic yarns. It is dense with texture and volume. The fringe at the bottom of the weaving is blues with a little sparkle. Above there is a mix of colours and yarns of different textures all married together to create different areas of interest.
Measurements: 41cm long and the widest section is 29cm.