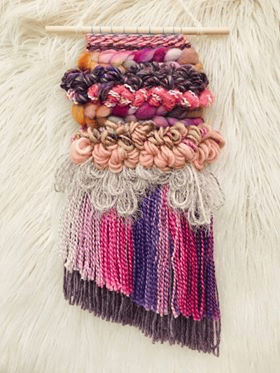 Piccadilly the Weaving
Piccadilly the Weaving is a pretty one her colours are purples, pinks greys with a touch of brown. The yarn and fibre used in this Weaving is Wool and acrylic/wool mixes. The fibres have been manipulated using a variety of weaving techniques to create great areas of volume and texture in the Weaving.
Measurements: 44cm long and the widest section of the weaving is 22cm.