Mini Circular Tabby Weaving Kit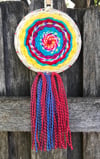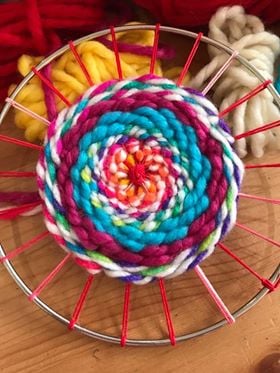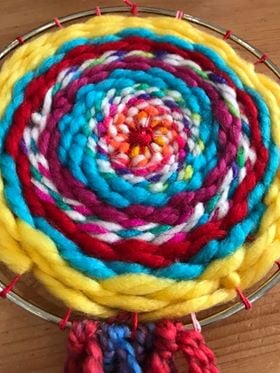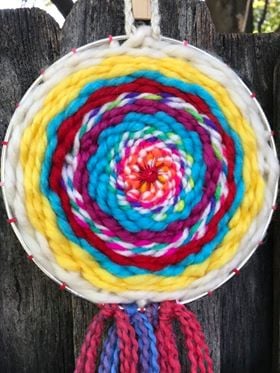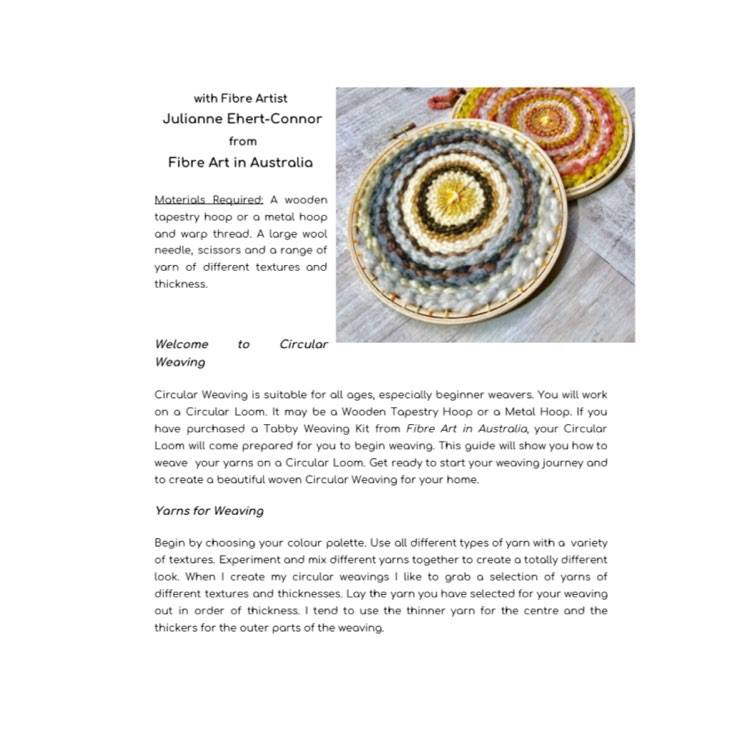 Circular Weaving is suitable for all ages especially beginner weavers and is ideal for the Kids.
You work on a Circular Loom weaving over and under the warp strings starting at the centre, working round and round towards the outside edge of the hoop.
The finished weaving stays on the Loom and is then ready to hang.
The Kit comes with a Fibre Pack and a Instruction Guide, so you can learn how to do this Circular Weaving and make more.