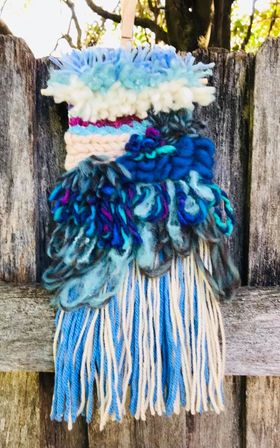 Latch Hook Weaving Kit in Blues
Latch Hook Weaving draws upon traditional Latch Hook Rug making techniques using a Latch Hook Tool.
In this Kit you are provided with the Netting (20cm x 15cm), a Fibre Pack, Wool Needle, Dowel for hanging the Weaving and Warp String for sewing the Netting down on the back of the Weaving when it is finished.
The Latch Hook Tool in not included in the Kit and can be purchased below.
The Latch Hook Weaving Kit comes with full instructions on how to create your weaving using various techniques. The guide is quite comprehensive, with step by step photos to help you along the way.