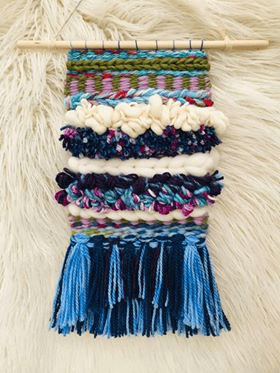 Into the Blue Weaving
Dive into the blue with this Weaving. Made with hand dyed Wool and Alpaca yarns and Fibres (some of which have been dyed by me). Dive in and explore the explosion of colour, deep blues and purples, natural greens and the off white Wool Roving and thick yarns make the colours shine. There are mountains of textures and volume in this beautiful Weaving.
Measurements: 41cm long and the widest section of the Weaving is 23cm.