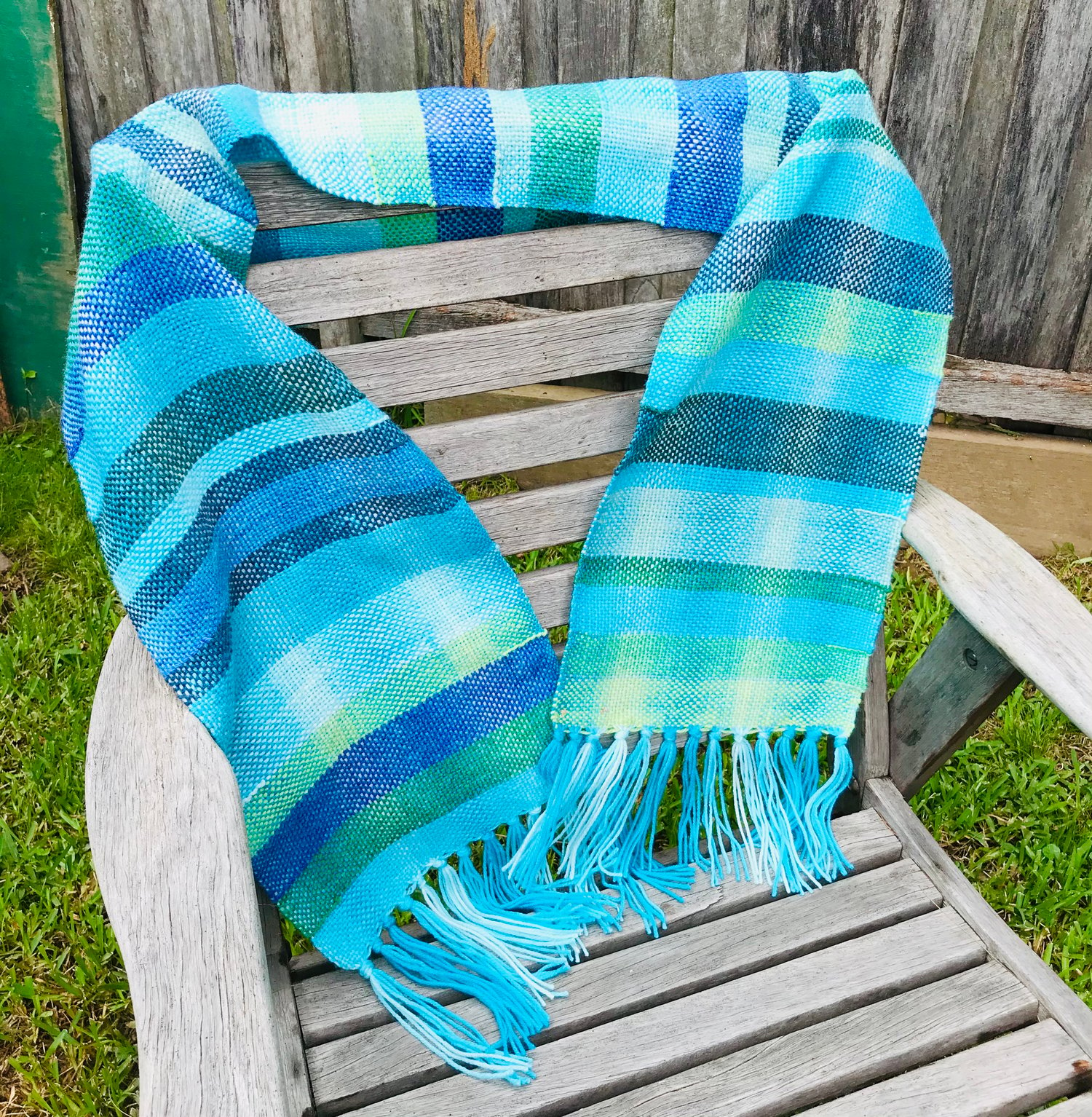 Cool Waters Woven Scarf
This scarf is full of different tonal blues and greens throughout. Hand woven on a Heddle Loom. It is made with premium acrylic yarn. This makes it perfect of people who might have allergies to wool.
Measurements: 148cm long and 25cm wide. With a fringe at each end roughly 14cm long.