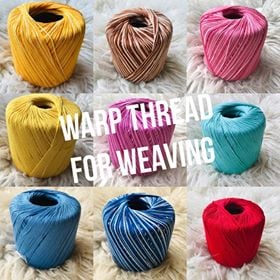 Colourful Warp Thread 2 Crochet Cotton 50g
Colourful Cotton Warp Thread
The Warp Thread is used on your Loom. It is important as it is helps form the foundation on which your weaving will be built.
I find Crochet Cotton suitable as it wraps easily around your Loom and remains strong while you weave, and holds your finished Weaving firmly.