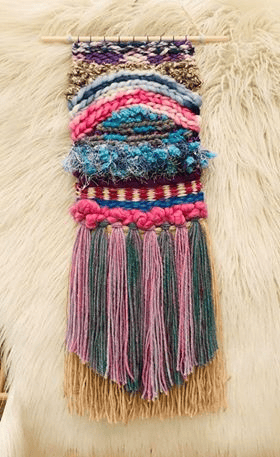 Bubble Gum the Weaving
Bubble Gum is a luscious long Weaving, with a wonderful assortment of colours and textured yarns and fibres used in her. With natural browns and greys, she pops with pinks and purples. Finished off with electric blues and different tones of navy blue. There are such a variety of weaving techniques used in this Weaving, it is waiting to be explored.
Measurements: 58cm long and the widest section is 26cm.